MUSIC

New album with Fabulous Thunderbirds frontman, Kim Wilson, coming soon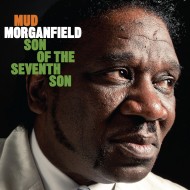 Son of the Seventh Son is the award-winning Severn Records label debut from Larry "Mud" Morganfield, son of the legendary Muddy Waters. Severn Records is distributed nationally by City Hall Records. Recorded in Chicago and produced by Bob Corritore, Son of the Seventh Son features Mud Morganfield's earthy, soulful vocals backed by a cadre of blues all-stars, including Kenny Smith on drums, Rick Kreher and Billy Flynn on guitar, Barrelhouse Chuck on keyboards, E.G. McDaniel on bass, and Harmonica Hines and Bob Corritore on harp.
"I just couldn't have done this without those cats, man," Morganfield told writer Terry Mullins in an interview published in Blues Blast Magazine. "They brought something to the studio that will forever live in my heart. It brought out the best in me. It's a great CD, some of the best work I've done so far. It's got one great song after another on it. "There's two songs of pop's on there and with anything I do, I'm gonna add pop," Morganfield said in the interview. "But the rest of the disc is made up of several songs that I wrote, along with a song that Bob Corritore wrote and one my good friend Studebaker John wrote. But it's all got that Muddy style to it, because that's who I am. Without me even trying, I come off like the son of Muddy Waters and I'm proud that it's like that."
At the annual Blues Blast Awards Son of the Seventh Son won "Traditional Blues CD of the Year" and Mud also won the "Sean Costello Rising Star Award".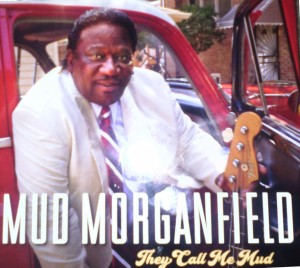 I remember back in the day on the low end on the west side there was a lounge on every busy block, there was The El Dorado Lounge on 16th and Kedzie cater corner to the infamous Bucket of Blood. There was Brooks Lounge and across from it was the Up Stairs Lounge. But before we get on down Kedzie we will go around the corner and visit Brian's Lounge. Now back down on Kedzie everybody would stand outside in the vacant lot and drink their bumpy face gin if you know what i'm talkin bout and go back inside of Harold's Tavern and hear some real blues. But hears where to story begins on 13th and Kedzie down by the Lounge known as 1310. But the lounge ain't the story its the Mud outside. A man among men, a player in his own right and a crown he will soon be crowned with not because who his pop's was but for the genius and gift he was handed down. Now he's become international and has 3 CD's under his belt, releases the CD that will seat him in his throne as The Prince of the Blues. Ladies and Gentlemen I give you my friend and buddy from the hood…mud Larry Mud Morganfield. I said all that to say all this, his newly released CD just in time for Black History month will know you the F$#K out yo chair, 12 song CD majority written by Mud himself will make the DJ say, if you can't dance just pat yo Got Damn Foot! entitled simply "They Call Me MUD. My two favorite " Who Loves You" accompanied by his daughter Lashunda Williams is not only a blues masterpiece but a lil somethin you can set too if yah know what I mean. Then there's Howling Wolf, make you azz just want to stand up in it and Howl.